Georgia's Air Quality Trends
Air Quality Trends, 1990-2017
Overall, air quality is improving in Georgia because emissions of key air pollutants continue to decline from 1990 levels.
CO Emissions
trends-chart-1-CO-Emissions.png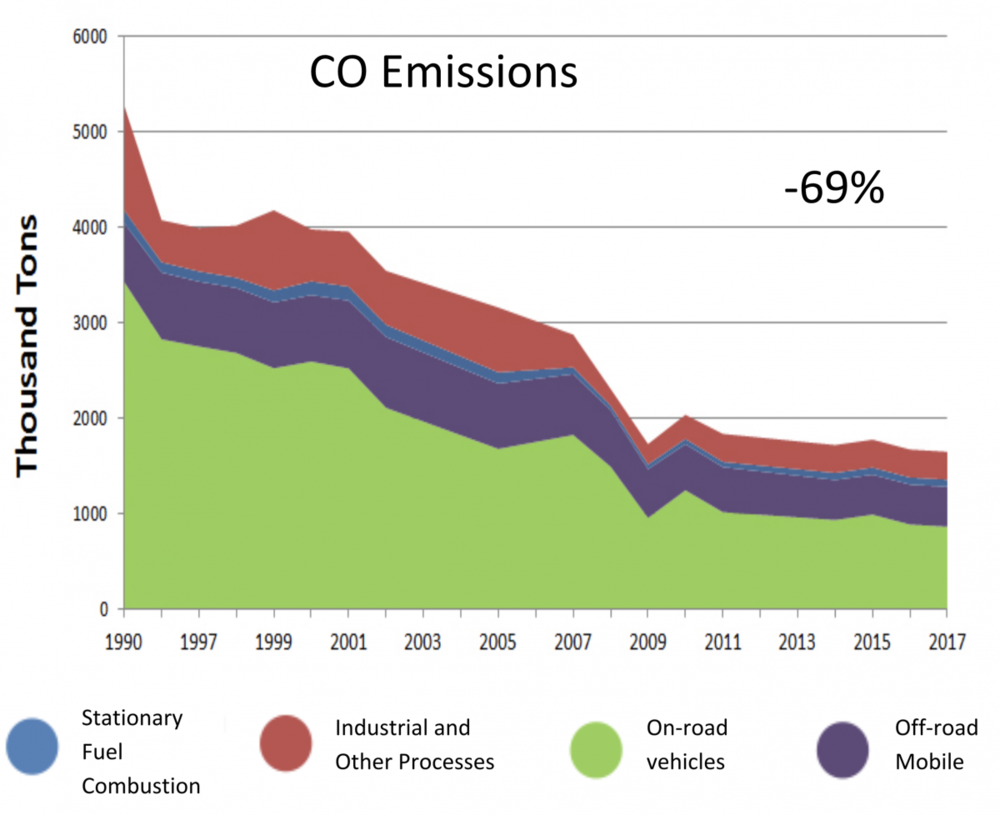 Carbon Monoxide (CO) levels are down 69% since 1990.
NOx Emissions
trends-chart-2-NOx-Emissions.png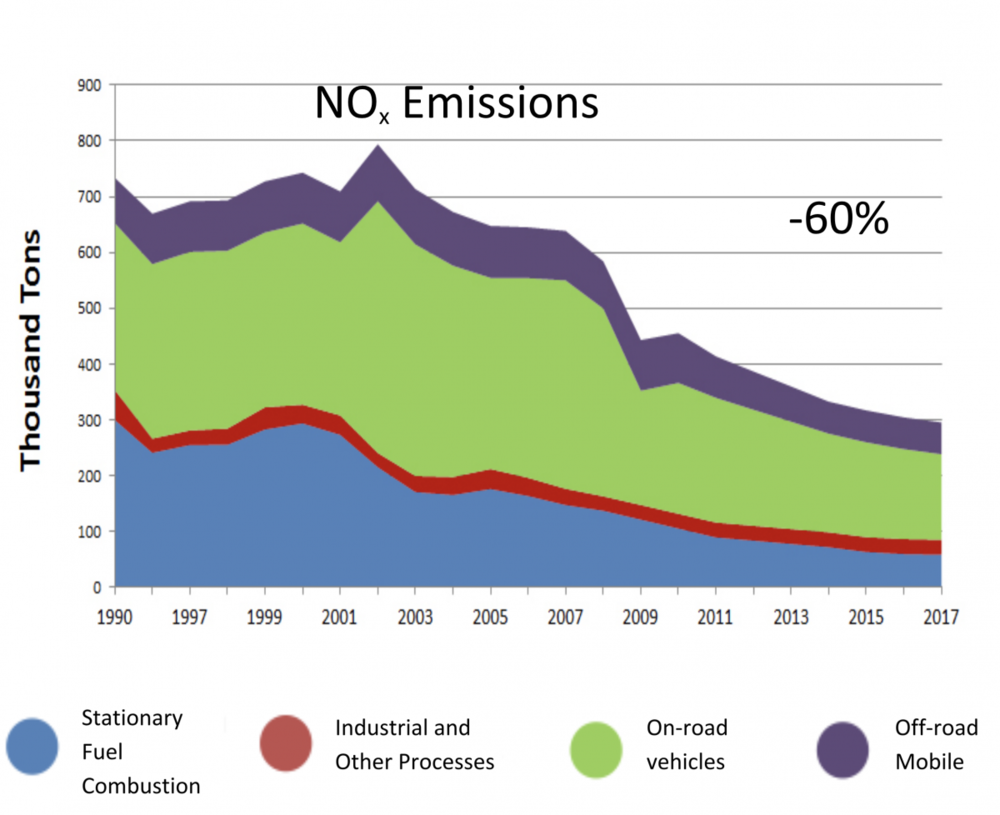 Nitrogen Oxide (NOx) levels are down 60% since 1990.
PM2.5 Emissions
trends-chart-3-PM25-Emissions-2.png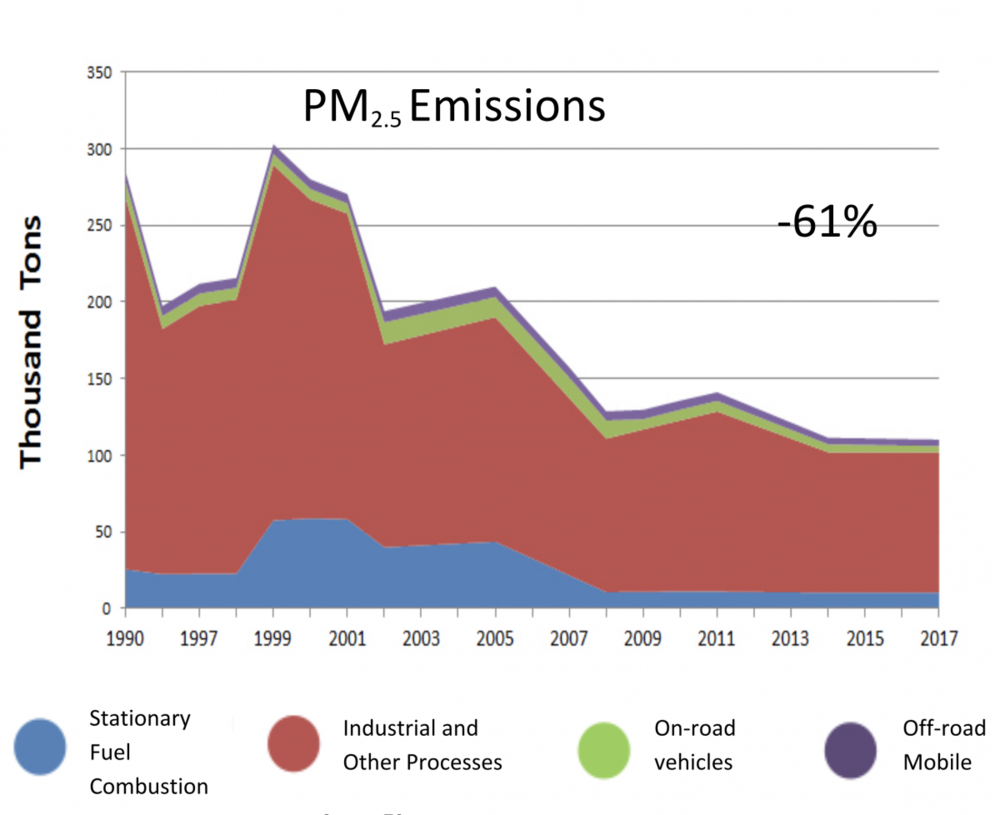 Particulate Matter (PM2.5) levels are down 61% since 1990.
PM10 Emissions
trends-chart-4-PM10-Emissions.png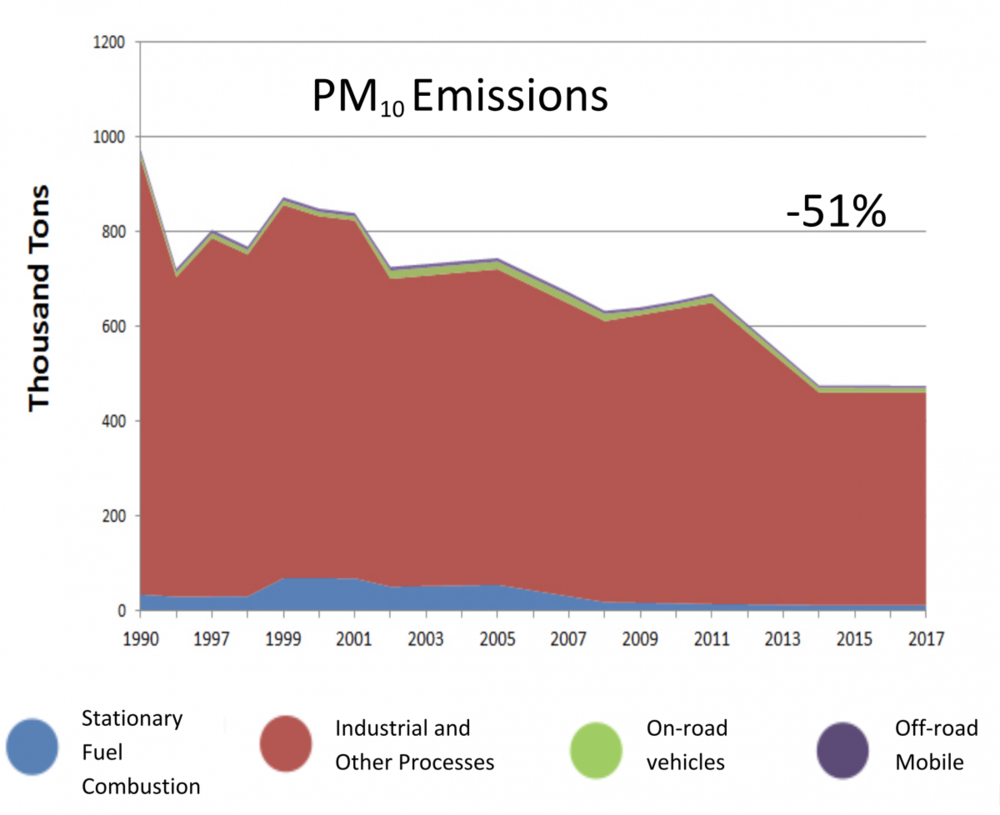 Particulate Matter (PM10) levels are down 51% since 1990.
SO2 Emissions
trends-chart-5-SO2-Emissions-2.png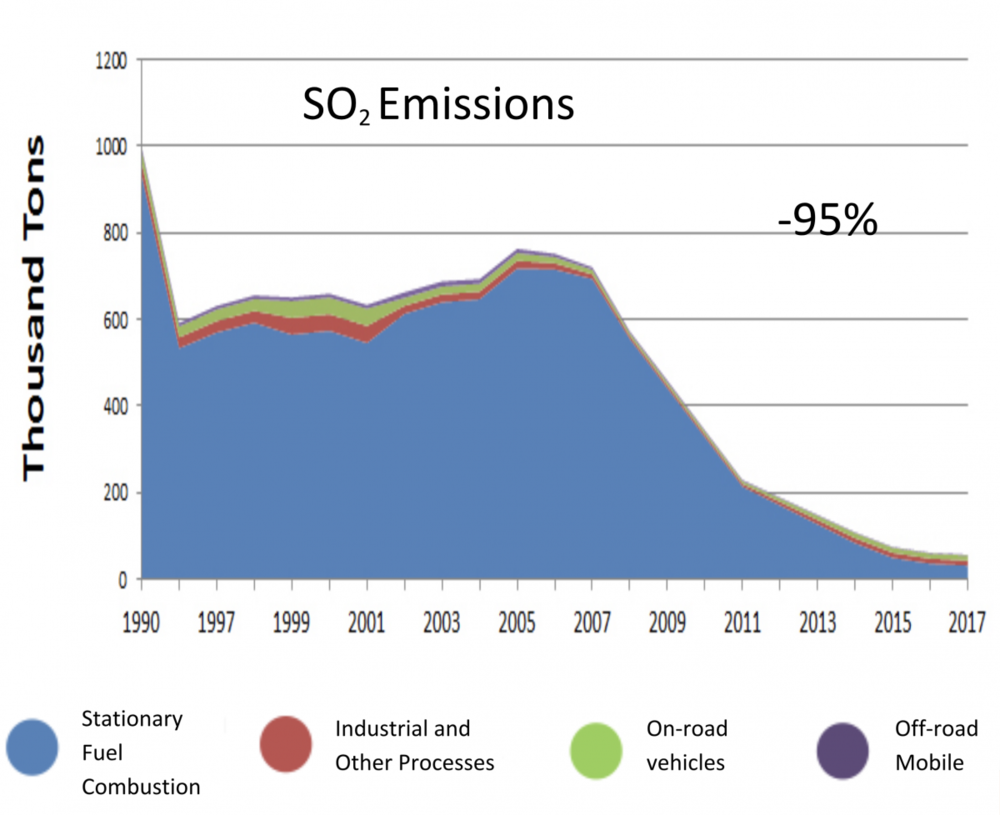 Sulfur Dioxide (SO2) levels are down 95% since 1990.
VOC Emissions
trends-chart-6-VOC-Emissions.png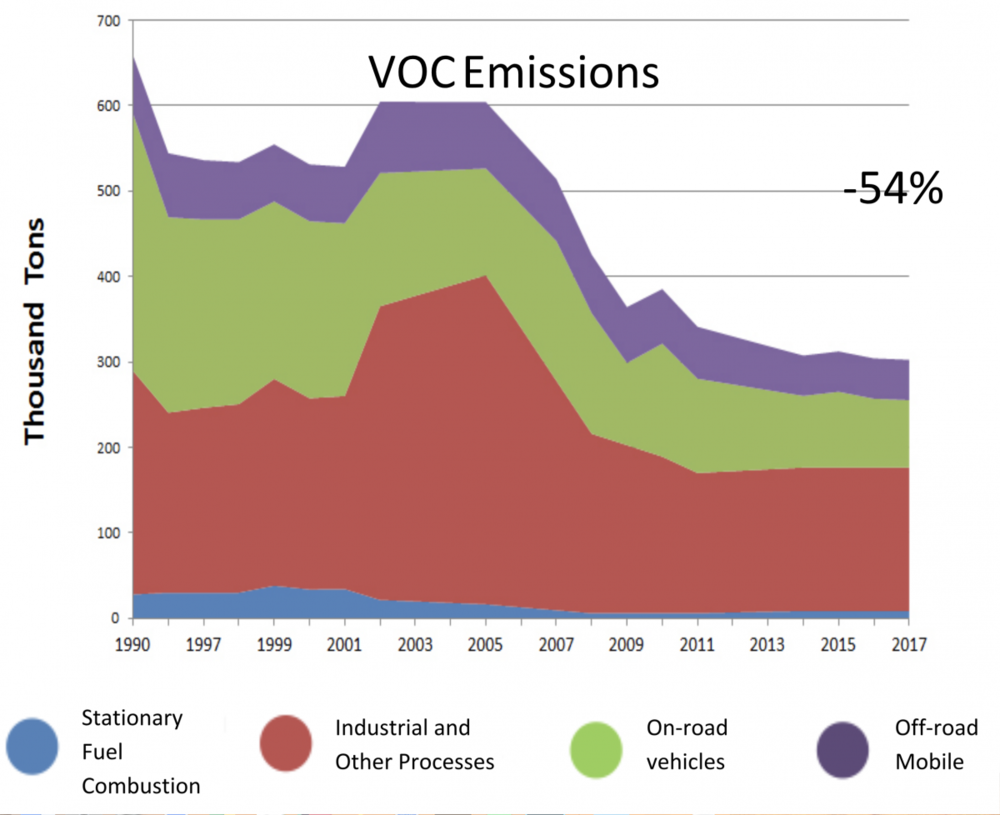 Volatile Organic Compounds (VOC) levels are down 54% since 1990.
Economic Growth with Clean Air
Between 1990 and 2017, total emissions of the six key air pollutants dropped by 69 percent in Georgia, while the gross domestic product of Georgia increased by 283 percent.
trends-chart-7-Economic-Growth.png