District Map - July 2010 (2).jpg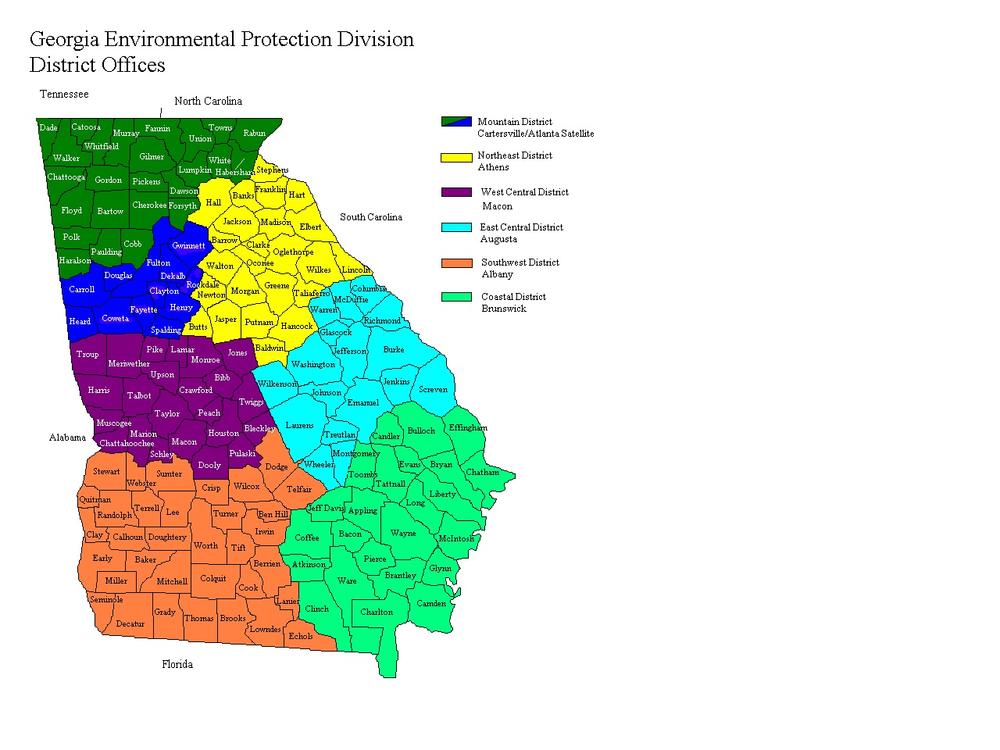 Georgia EPD has seven district offices located throughout the state. Click on the district name below for a list of the counties served by each office.
If you would like to submit a Georgia Open Records Act request to the District Offices, please email [email protected]. 
1050 Canal Road
Brunswick, GA 31525
Ph: 912.264.7284
Fax: 912.262.3160
3525 Walton Way Ext.
Augusta, GA 30909
Ph: 706.667.4343
Fax: 706.667.4376
4244 International Parkway
Atlanta, GA 30354
Ph: 404.362.2671
Fax: 404.362.2712
16 Center Rd.
Cartersville, GA 30121
Ph: 770.387.4900
Fax: 770.387.4906
745 Gaines School Rd.
Athens, GA 30605
Ph: 706.369.6376
Fax: 706.369.6398
2024 Newton Rd.
Albany, GA 31701
Ph: 229.430.4144
Fax: 229.430.4259
2640 Shurling Dr.
Macon, GA 31211
Ph: 478.751.6612
Fax: 478.751.6660