Clean Water State Revolving Loan Fund
State Environmental Review Process (SERP)
Any domestic wastewater facility that wishes to receive funding from the State Revolving Loan Fund (SRF) must undergo an in-depth environmental review and approval process by EPD. This process is designed to ensure compliance with the State Water Quality Rule 391-3-6-.14 and all other applicable State acts, orders, guidelines, and rules related to the implementation of the Environmental Review Process. EPD will prepare either a Categorical Exclusion (CE), Notice of No Significant Impact (NONSI), or Environmental Impact Statement (EIS) based on the results of the review. The entire SERP is outlined below for the issuance of a CE or NONSI. Please note that while the EIS process has not been included here and is less common than CEs and NONSIs, it remains a possible outcome.
GEFA bigger font.JPG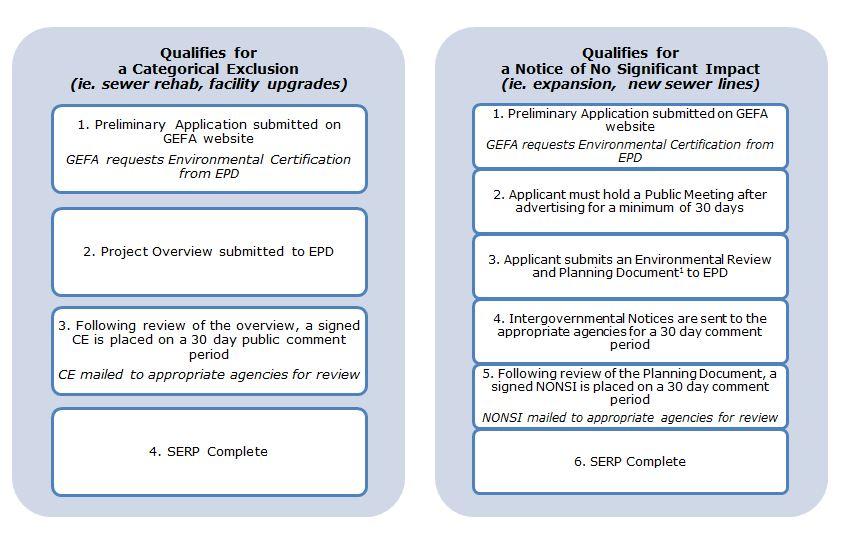 Applicants should also note that the document takes the place of a traditional Environmental Information Document (EID) required within the technical review process for POTWs.   
State Environmental Review Process Guidance
The guidance below offers a more detailed description of the process and associated requirements.