Georgia Water Quality Standards
Clean Water Act Goals & Objectives
WQS Header Pic_0_0_0.jpg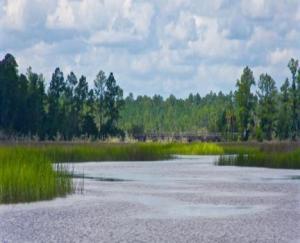 The objective of the Federal Clean Water Act (CWA) is to restore and maintain the chemical, physical and biological integrity of the Nation's waters, and to achieve wherever attainable, the goal of providing for the protection and propagation of fish, shellfish, wildlife, and providing for recreation in and on the water.  Water quality standards are a key tool used by States to meet these goals and are a fundamental component of watershed management. Water quality standards are the foundation for numerous activities conducted by Georgia EPD including development of Total Maximum Daily Loads (TMDLs), issuance of National Pollutant Discharge Elimination System (NPDES) permits, and assessment of State waters as part of the 305(b)/303(d) listing process.  The Board of Natural Resources establishes rules and regulations to protect Georgia's surface water, the health of the people who use the water, and the aquatic life in the water.
Water Quality Standards
Water quality standards, found in Georgia's Rules and Regulations for Water Quality Control (Chapter 391-3-6-.03), are made up of three components:
1. Designated Uses that establish the environmental use of the waterbody.  There are six designated uses in Georgia including:
(a) Drinking Water Supplies
(b) Recreation
(c) Fishing
(d) Wild River
(e) Scenic River
(f) Coastal Fishing
2. Numeric and Narrative Criteria protect the designated uses. Georgia has general criteria that apply to all waters of the State, which include both narrative and numeric criteria, and specific criteria that support a water's designated use.  Specific criteria are for dissolved oxygen, pH, temperature, and bacteria.  In addition, specific numeric criteria for lakes are for nutrients, chlorophyll-a, and pH.
View a summary table of specific water quality criteria.
3. Antidegradation Policy protects and maintains the state's water quality from new or expanding dischargers. 
Information on Georgia's antidegradation implementation is given in the
Antidegradation Implementation Guidelines , which may prompt new or expanding dischargers to use the Antidegradation Analysis Form (Industrial), the Antidegradation Analysis Form (Domestic), &/or the Wasteload Allocation Request form.  These forms and other helpful documents about permits for both industrial and domestic facilities are provided here.
Water Quality Standard Approval
State's water quality standards must be approved by EPA before they are used for activities authorized by the Clean Water Act (such as issuing wastewater permits, drafting TMDLs, and assessing waters).  Georgia's water quality standards that are adopted by the Georgia Board of Natural Resources can be found on the Secretary of State's website. These rules may or may not have been approved by EPA. This is a consequence of the process for the adoption of water quality standards, which is as follows:
WQS pic2.jpg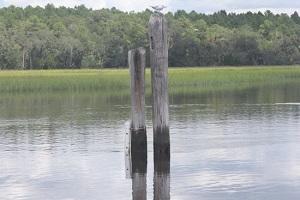 Standards are adopted by the Board of Natural Resources after which they are filed with the Secretary of State's office.
The Secretary of State posts the newly adopted Rules on their website.
Georgia EPD must obtain the State Attorney General's certification that the standards were adopted in accordance with State law.
Finally, standards are sent to U.S. EPA for approval for Clean Water Act purposes. It can be many months between the time standards are adopted by the Board of Natural Resources and U.S. EPA approval is granted.
Latest EPA approved version of Georgia's water quality standards
EPA's approval followed adoption by the Board of Natural Resources on June 27, 2018.
EPA Approval Letter - January 20, 2021
EPA Approval Decision Document – January 20, 2021
Triennial Review
The Clean Water Act section 303(c) and Federal Regulation 40 §CFR 131.20 requires Georgia to review and revise its water quality standards from time to time, but at least once every three years.  This process, which revises water quality standards every 3 years, is known as the Triennial Review.
2019 Triennial Review *NEW*
Presentation from Public Meeting - February 17, 2021
Presentation from Designated Use change stakeholder meeting – February 2, 2021
Notice of Public Meeting for Updates on 2019 Triennial Review of Water Quality Standards - February 17, 2021 10:00am
As required by federal law and regulation, Georgia EPD initiated the 2019 Triennial Review with a 
public notice  distributed on January 7, 2019, and a public hearing was held on February 26, 2019. EPD provided a presentation and draft Guidance for changing a Designated Use.  Initial comments for consideration were accepted through March 8, 2019. Additional public meetings and public hearing(s) for the Triennial Review Process will be held to allow the public further opportunities to provide input.
2016 Triennial Review
Georgia EPD initiated the 2016 Triennial Review process in early 2016.  A public notice was distributed on January 6, 2016, and a public hearing was held on February 26, 2016.  EPD received comments at this hearing and continued to receive input on proposed revisions until the end of the comment period on May 25, 2018.  A final public hearing was held on Tuesday, May 22, 2018.  This meeting provided the public a final opportunity to comment upon and offer input on the proposed rule amendments.  On December 6, 2018, EPD submitted the 2016 Triennial Review package to EPA.
Padslillys2_0.jpg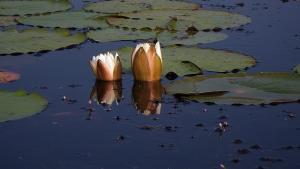 EPA provided Georgia EPD with a decision document on January 20, 2021 that approved a number of provisions that were proposed in the 2016 Triennial Review package.  The provisions that were not addressed in the document remain under consideration by EPA.
The technical documents to support the 2016 Triennial Review can be found here:
Water Quality Standards Development Plans and Guidance Documents
NPDES Permitting and Instream Flow Protection Strategies