Water quality data is constantly being collected on the various waterbodies in the State of Georgia to satisfy six major objectives:
Comply with monitoring requirements outlined in Part 40 of the Code of Federal Regulations (40 CFR) section 130.4, the Clean Water Act (CWA) §106 (e)(1), as well as various State laws and regulations;
Establish, review, and revise water quality standards in accordance with 40 CFR 131 and CWA 303(c). 
Determine attainment of water quality standards in accordance with 40 CFR 130.8 and CWA305(b));
Identify impaired waters, existing or emerging water quality problems, and/or changes and trends in water quality in accordance with CWA 303(d).
Gather information to design specific pollution prevention and remediation programs, and support implementation of water management programs in accordance with CWA 303, 314 and 319.
Support the evaluation of program effectiveness and determine whether program goals, such as compliance with pollution regulations or implementation of effective pollution control actions, are being met in accordance with CWA 303, 305, 402, 314 and 319. (CWA 319);
Respond to emergencies, such as spills, floods, or droughts.
EPD has developed the Georgia Surface Water and Groundwater Quality Monitoring and Assessment Strategy (2017) that outlines Georgia's monitoring objectives, monitoring design, and core water quality indicators.  Georgia monitoring includes chemical, physical, and biological sampling.  Georgia surface water and ground water monitoring is conducted in accordance with approved methods and documented in the Watershed Protection Branch's Quality Assurance Project Plan (QAPP) for monitoring and modeling. The QAPP provides details of the quality assurance procedures used by GA EPD.  The EPA approved QAPP along with Georgia's Standard Operating Procedures for surface water and the macroinvertebrate bioassessment SOP are maintained by EPD and updated periodically.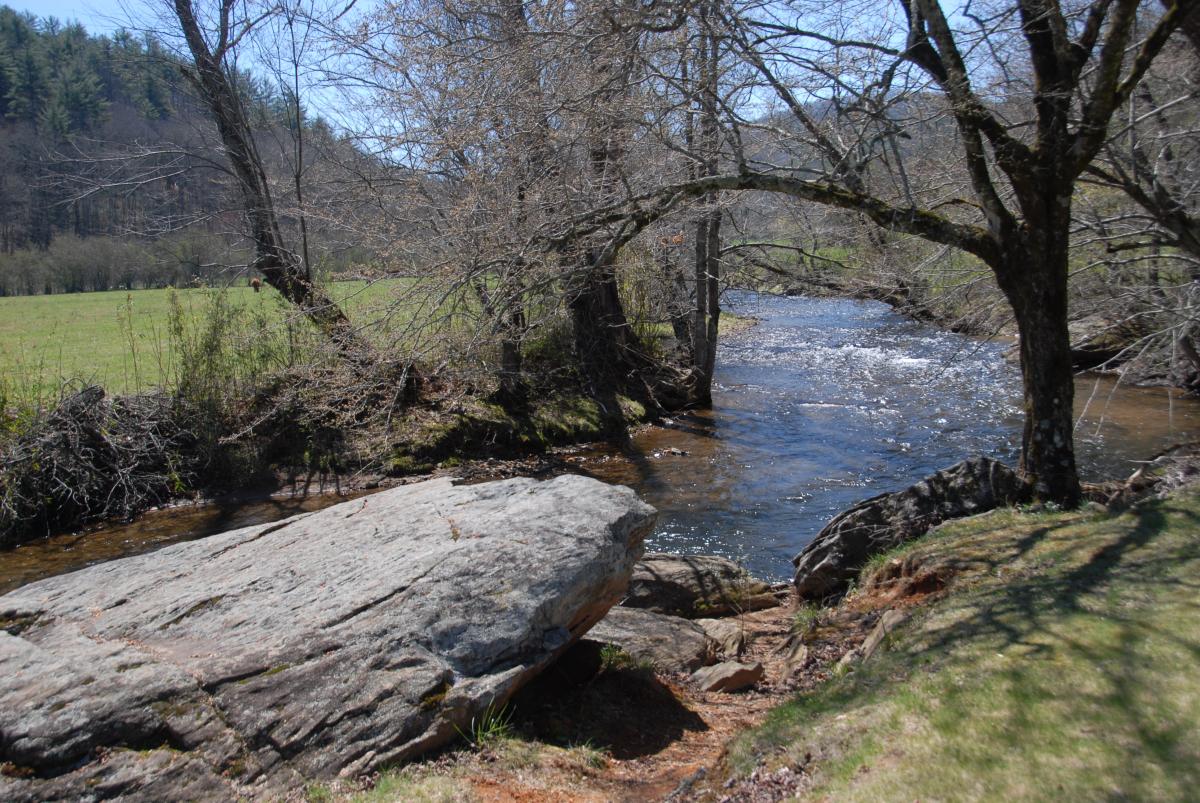 Georgia monitors its rivers, streams, lakes, reservoirs, estuaries, beaches, wetlands, and groundwater.  The monitoring program includes: trend, probabilistic, water quality, biological, bacterial, toxicity, fish tissue and intensive surveys. Water quality monitoring in Georgia began in the 1960s.  During the late 1990s and early 2000s, a basin rotation cycle was initiated to gather data needed to meet a court order for preparation of over 1,400 Total Maximum Daily Loads. On average, 170 stations were monitored per year.  In accordance with the Comprehensive Statewide Water Management Plan, the number of water quality monitoring locations has been expanded and EPD currently conducts annual sampling in all basins.  EPD has increased the robustness of the data collected to an average of 275 sites per year.  Water quality sampling is conducted by staff from EPD, CRD, WRD, and USGS.  In addition, water quality sampling is conducted by cities, counties, authorities, industries, and volunteers.  The data collected by EPD is maintained in a database and water quality data through 2014 is available on the GA EPD Online Water Quality Database. 
Several special studies GA EPD has conducted include:
The USGS maintains 325 surface water gages in the State of Georgia that provide real time discharge data and 19 of these gages are "centennial" gages with over 100 years of record. Georgia has the 5th largest network of stream gages in the US, and GA EPD funds approximately 30% of the network (93 gages).  Water permit holders such as local governments, water authorities, and industries, as well as federal partners such as the Corps of Engineers, also fund stream gages.  Theses gages provide important information used for flood control, droughts, water supply, and wasteload allocation requests. Current streamflow conditions for Georgia can be found here.
Georgia EPD, along with the USGS, maintains 177 ground water well level monitoring locations in the State.  Current groundwater conditions for Georgia can be found here.  Georgia EPD monitors the water levels in eight aquifers and periodically conducts special studies on groundwater quality such as arsenic, radionuclides, and pesticides.  The Georgia Ground-Water Monitoring Network is designed to evaluate the ambient ground-water quality present in the State of Georgia.  The data collected from sampling by the Ground-Water Monitoring Network form the basis for the Circular 12 Report.  The Ground-Water Circular 12 Report is used by the Georgia EPD to assess trends in the quality of the State's ground-water resources. These Circulars can be found here.  Georgia EPD and USGS have partnered on special studies, such as Georgia Coastal Sound Science Initiative, Coastal Georgia/Upper Floridan/Saltwater Intrusion Modeling, and Southwest Georgia/Agricultural pumping/stream-aquifer interactions.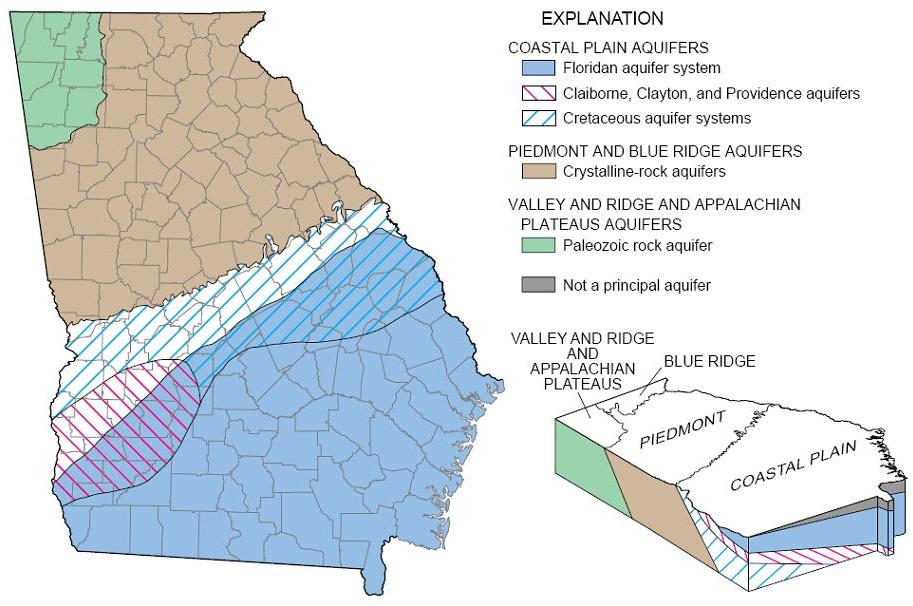 ---
Contact:  Jeremy Smith: 404-651-8454 or Reid Jackson: 912-262-3001